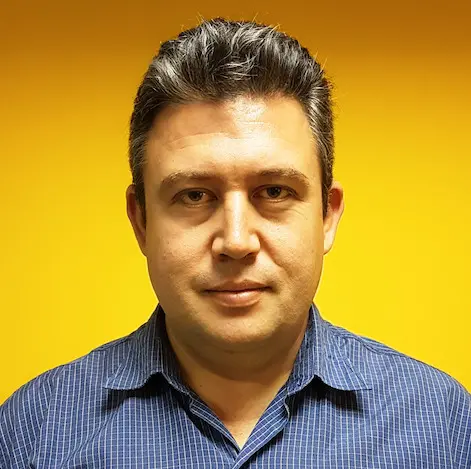 Who is Geraldo?
Geraldo is a skilled Senior Software Developer with a deep understanding of both C++ programming and Linux systems. With over two decades of experience in the software development industry, Geraldo has honed his expertise in crafting innovative solutions and solving complex problems.
Since 2000, Geraldo has been dedicated to writing high-quality code, with a particular passion for C++. His proficiency in this language allows him to build robust, efficient, and scalable software applications that meet the highest standards of quality.
In addition to his programming skills, Geraldo is a master of Linux systems, with a thorough understanding of the operating system's inner workings. He has a keen eye for detail and is skilled at analyzing root causes, manipulating data, and finding solutions that work seamlessly within the Linux environment.
Geraldo's passion for learning is evident in his natural autodidacticism, as he continually seeks new knowledge to stay up-to-date with the latest developments in software development and Linux systems. He loves sharing his knowledge with others, particularly those new to the field, and enjoys mentoring and coaching them on their journey to mastering these complex domains.
Based in Brazil, Geraldo is a devoted family man, married to the brilliant psychologist, Flávia, and is the proud father of two boys, Miguel and Lucas. He is committed to seeking excellence in every project he participates in, and his analytical skills, coupled with his proficiency in C++ programming and Linux systems, make him an invaluable asset to any team.
Geraldo's ability to formulate effective strategies, offer insights, and communicate his opinions with clarity and conviction is admired by his peers and other stakeholders. He is a respected thought leader in his industry, thanks to his successful track record of driving innovation, delivering outstanding results, and helping his team and organization achieve success.