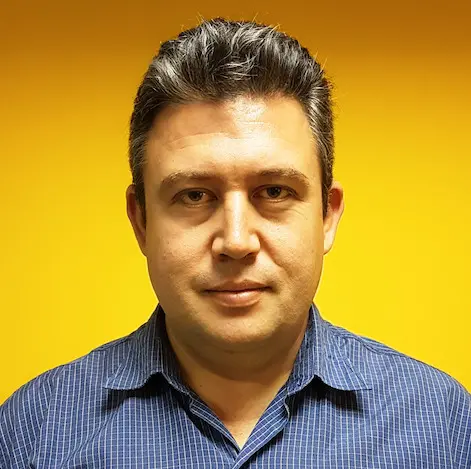 Who is Geraldo?
Geraldo is a Senior Software Developer at Stefanini Rafael Security and Defense. He has been writing software since 2000 and C++ is one of his favorite programming languages. Autodidact by nature, he has a passion for learning new things and loves sharing knowledge with others, especially people new to the dark art of software development. He lives in Brazil, is married to a very smart psychologist, Flávia, and is the father of two boys (Miguel and Lucas).
Geraldo is passionate about developing innovative solutions and thinking about new ways to solve problems. He always seeks excellence in the projects I participate in and only has the best as a reference. He likes to analyze the root causes of problems and manipulate numbers and diverse information. His analytical capability increases communication efficiency by exposing opinions that other people end up avoiding. He contributes to the company by formulating strategies, offering insights, and giving visibility of key points to the team, and other stakeholders.
His more prominent organizational skills are
Conceptual thinking, Reflection, Creative Thinking, Ambition, Consideration for others, Analytical capacity, and Assertiveness.