Back to TILs
C++ hash table
Date: 2022-12-27Last modified: 2023-09-17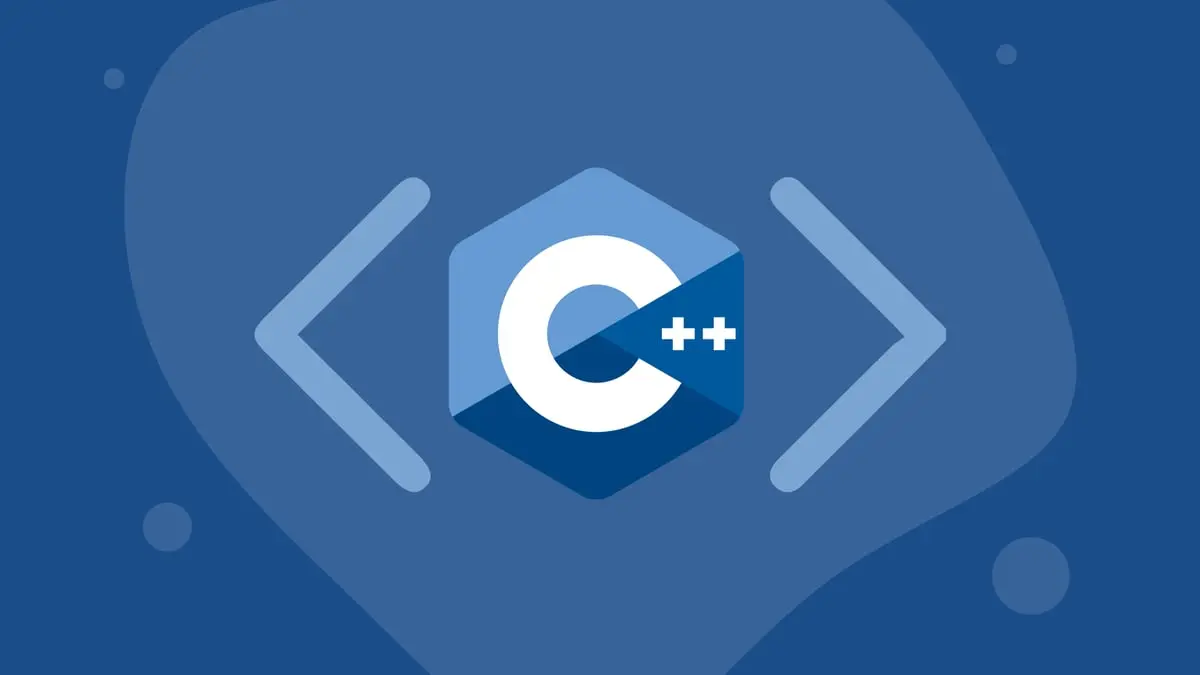 Table of contents
What is a hash table?
A Hash Table in C/C++ (Associative array) is a data structure that maps keys to values. This uses a hash function to compute indexes for a key.
Based on the Hash Table index, we can store the value at the appropriate location.
The C++ STL (Standard Template Library) has the unordered_map() data structure which implements all these hash table functions.
Components
Any Hash Table implementation has the following three components:
A good Hash function to map keys to values
A Hash Table Data Structure that supports insert, search and delete operations.
A Data Structure to account for collision of keys
map vs unordered_map
| Property | map | unordered_map |
| --- | --- | --- |
| Ordering | increasing by default | no ordering |
| Implementation | self balancing BST like Red-Black tree | Hash table |
| Search time | log(N) | O(1) avarage, O(N) worst case |
| Insertion time | log(N) + rebalance | Same as search |
| Deletion time | log(N) + rebalance | Same as search |
Advantages of BST over Hash Table
We can get all keys in sorted order by just doing Inorder Traversal of BST.

This is not a natural operation in Hash Tables and requires extra efforts.

Doing order statistics, finding closest lower and greater elements, doing range queries are easy to do with BSTs

Like sorting, these operations are not a natural operation with Hash Tables.

BSTs are easy to implement compared to hashing
With BSTs, all operations are garanteed to work in O(log(N))

But with Hashing, O(1) is average time and some particular operations may be costly i.e, O(n²), especially when table resizing happens.

In BST we can do range searches efficiently but in Hash Table we cannot do range search efficiently.
BST are memory efficient but Hash table is not.
Size
The size of our Hash Table and so the number with which we do our modulo calculation, should be a prime number that is only divisible with itself or 1. That way we prevent stacking of many values in one place like 2 when the numbers are even!
Very simple hash table implementation
class VerySimpleHashTable {
  // Table: array of list of integer with 7 buckets
  array<list<int>, 7> mTable{};  // must be a prime number
  size_t hashFunction(int item) { return item % mTable.size(); }

 public:
  void insertItem(int item) {
    auto index = hashFunction(item);
    auto it = find(mTable[index].begin(), mTable[index].end(), item);
    if (it == mTable[index].end()) {
      mTable[index].push_back(item);
    }
  }

  void deleteItem(int item) {
    auto index = hashFunction(item);
    auto it = find(mTable[index].begin(), mTable[index].end(), item);
    if (it != mTable[index].end()) {
      mTable[index].erase(it);
    }
  }

  void print() {
    size_t index = 0;
    for (const auto& lst : mTable) {
      cout << "Bucket " << index << ":";
      for (const auto& i : lst) {
        cout << ' ' << i;
      }
      cout << '\n';
      ++index;
    }
    cout << "-----------------\n";
  }
};

Example of use
  VerySimpleHashTable simpleTable;
  simpleTable.print();
  int element;
  srand(0);
  for (int i = 0; i < 50; ++i) {
    element = rand() % 100;
    simpleTable.insertItem(element);
  }
  simpleTable.print();

  simpleTable.deleteItem(101);

  srand(0);
  for (int i = 0; i < 45; ++i) {
    element = rand() % 100;
    simpleTable.deleteItem(element);
  }
  simpleTable.print();


C++ unordered_map example
  // Helper function
  auto print_unorderd_map = [](const auto& table) {
    for (const auto& [key, value] : table) {
      cout << "Key:[" << key << "] Value:[" << value << "]\n";
    };
    cout << "-----------------\n";
  };

  unordered_map<string, string> colorTable = {
      {"RED", "#FF0000"}, {"GREEN", "#00FF00"}, {"BLUE", "#0000FF"}};

  print_unorderd_map(colorTable);

  // Add two new entries to the unordered_map
  colorTable["BLACK"] = "#000000";
  colorTable["WHITE"] = "#FFFFFF";

  // Replace item
  colorTable["RED"] = "#FF6666";

  print_unorderd_map(colorTable);

  colorTable.erase("RED");

  print_unorderd_map(colorTable);


Possible output
Bucket 0:
Bucket 1:
Bucket 2:
Bucket 3:
Bucket 4:
Bucket 5:
Bucket 6:
-----------------
Bucket 0: 77 35 49 21 63 56 42 84 98 70
Bucket 1: 15 92 36 29 22
Bucket 2: 86 93 72 30 23 2 58 37
Bucket 3: 59 73 24
Bucket 4: 11 67
Bucket 5: 26 40 68 82 19
Bucket 6: 83 62 27 90 69
-----------------
Bucket 0: 98 70
Bucket 1:
Bucket 2: 37
Bucket 3: 24
Bucket 4:
Bucket 5:
Bucket 6:
-----------------
Key:[BLUE] Value:[#0000FF]
Key:[GREEN] Value:[#00FF00]
Key:[RED] Value:[#FF0000]
-----------------
Key:[WHITE] Value:[#FFFFFF]
Key:[BLACK] Value:[#000000]
Key:[BLUE] Value:[#0000FF]
Key:[GREEN] Value:[#00FF00]
Key:[RED] Value:[#FF6666]
-----------------
Key:[WHITE] Value:[#FFFFFF]
Key:[BLACK] Value:[#000000]
Key:[BLUE] Value:[#0000FF]
Key:[GREEN] Value:[#00FF00]
-----------------


Reference